Adult soft tissue and visceral sarcomas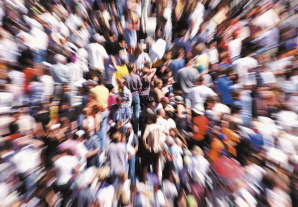 tumours:(excluding gastrointestinal stromal tumour) are rareOnly 4?5 people out of 100 000 are diagnosed with STS per year in Europe. Overall, men have a slightly higher risk for STS than women and diagnosis occurs more frequently in patients >55 years, with the mean age at diagnosis being 59 years.
Soft tissue sarcomas often form in the body?s muscles, joints, fat, nerves, deep skin tissues, and blood vessels. They commonly affect the arms, legs and trunk, with the most frequent location being the limbs. Another significant proportion of cases are within the body - in the abdominal space, behind the retroperitoneum or in the female reproductive system.
Most common STS in adults
Leiomyosarcoma
15-25%
Liposarcoma
10-15%
Undifferentiated Pleomorphic Sarcoma not otherwise specified
(MFH = Malignant Fibrous Histiocytoma)
15-25%
Synovial sarcoma
6-10%
GIST
3-5%
Malignant peripheral nerve sheath tumour (MPNST)
3-5%
Fibrosarcoma
2-3%
Angiosarcoma
2-3%
Rhabdomyosarcoma
~ 2%
Endometrial Stromal Sarcoma
1-2%
Epithelioid sarcoma
~ 1%
Clear cell sarcoma
~ 1%
Alveolar soft part sarcoma
~ 1%
Solitary fibrous tumors (SFTs)
~ 1%
Desmoids / Aggressive fibromatosis
< 1%
Dermatofibrosarcoma protuberans
< 1%
Although the cause of most STS is unknown, there are known risk factors associated with the disease. These include genetic syndromes, radiation, and chemical exposure (e.g. herbicides and chlorophenols).