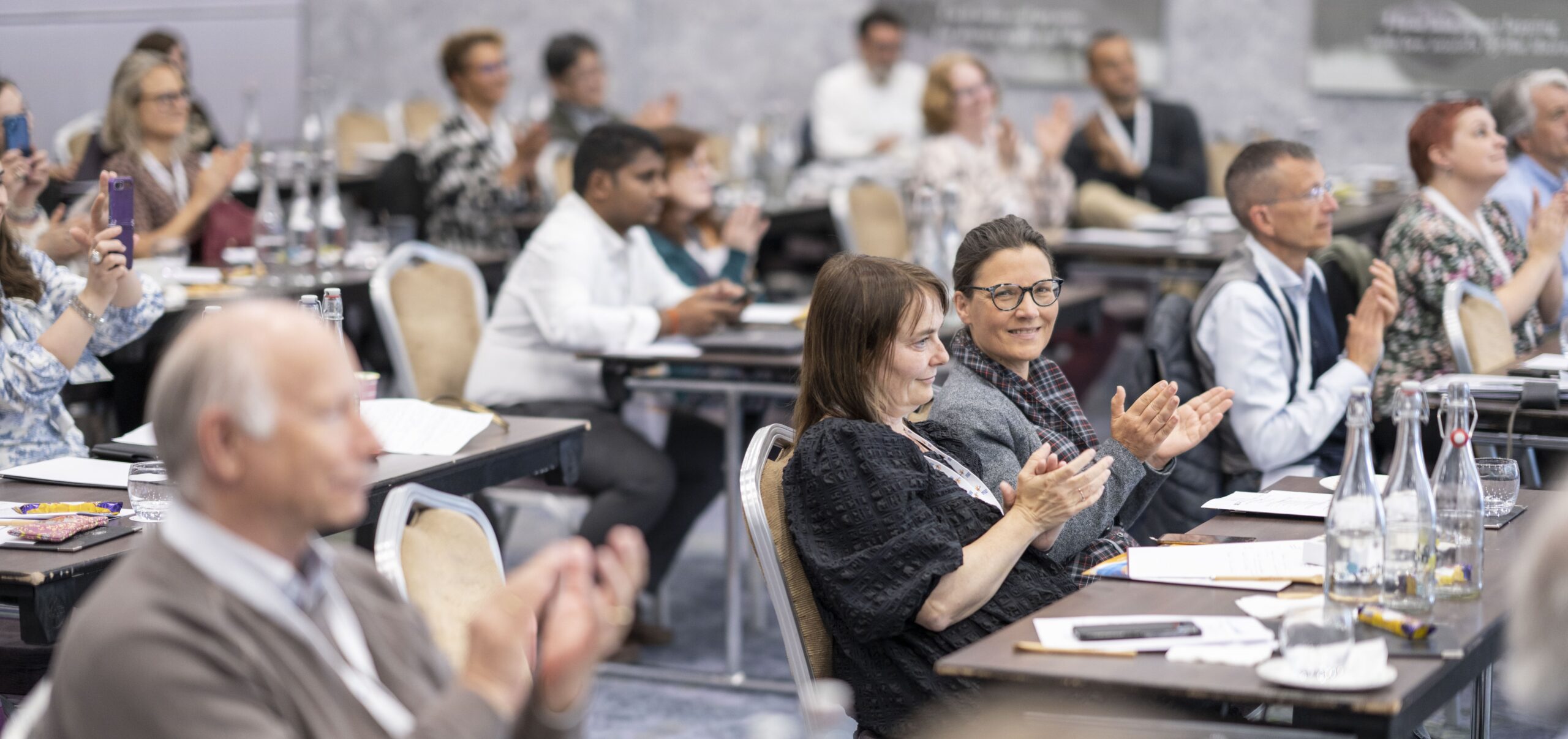 Since 2010, SPAEN/SPAGN has organized annual conferences to bring sarcoma, GIST and desmoid patient groups, experts, researchers and industry together. These conferences were held each year as onsite meetings with approx. 80-100 participants from over 25 countries including patient advocates, leading sarcoma experts and representatives of the pharma industry. The three-day conference focuses on research and treatment, advocacy and capacity building.
Hold the date for our 2024 SPAGN Annual Conference: April 19-21, 2024, location to be decided.
Previous Annual Conferences
2023 SPAGN Annual Conference, May 11-13, 2023 in Dublin, Ireland

For the first time ever, sarcoma patient advocates met face-to-face as a global network from 11-13 May 2023 in Dublin at the SPAGN 13th annual conference, Ireland, after having formalized the transition from a European to a global entity in 2022.
Now with about 60 member organizations, nearly 80 participants attended the 2023 SPAGN conference, with some traveling from as far as India, Japan, South Africa, and the United States of America.
Read our report here.
Watch all recordings here.
And you can find further information and the program here.
2022 HYBRID SPAEN Annual Conference, June 24-26, 2022 in Frankfurt/Germany
Learn more and watch recordings here.
2021 VIRTUAL SPAEN Annual Conference: April 22-24, 2021
Learn more and watch recordings here.
2020 SPAEN Annual Conference: January 31 - February, 2, 2020 in Milan/Italy

The SPAEN Annual Conference 2020 was held in Milan, again in connection with the ESMO Sarcoma and GIST Conference (3. - 5.2.2020).
See further information on the 2020 SPAEN Annual Conference: 31 Jan - 2 Feb 2020, Milan/Italy
2019 SPAEN Annual Conference: February 1-3, 2019 in Athens, Greece

Once again, the community of patient advocates for sarcomas, GIST and desmoids have come together for another successful SPAEN Annual Conference from February 1-3, 2019. This year, Greece was the host country, currently establishing a Greek Sarcoma Group and hopefully a patient advocacy group. Dr. Vasilis Ramfidis welcomed all participants on behalf of the Greek expert community with great hospitality and warmth to Greece's capital Athens.
The three conference days were full of learning about medical topics ranging from pathology to novel therapy options in GIST, sarcomas and desmoids, bone sarcomas and novel developments in radiotherapy and proton beam therapy, among a lot of others.
But also clinical trials and understanding them as well as Quality of Life were huge and widely discussed topics. Furthermore, capacity building about "Working with pharma", "Data opportunities" or "Social Media" were important parts of the meeting. More to come in our conference report!
Also always worth to be part of such a community is the talk before and after sessions about similar or completely different problems, projects, good or bad experiences and brainstorming new ideas. 55 patient advocates, among them around 15 joining the SPAEN Conference for the first time, 20 experts as well as pharma representatives took this opportunity to talk, discuss and exchange ideas and experiences – a great way to learn from each other and to evolve the sarcoma community.
2018 SPAEN Annual Conference: February 4-7, 2018 in Milan, Italy

The SPAEN Annual Conference 2018 was held - for the first time ever - in conjunction with a professional meeting. SPAEN and European Society of Medical Oncology (ESMO) have agreed to combine their meetings and hold the SPAEN conference just before the ESMO GIST & Sarcoma Symposium (4-7 February 2018, Marriott Hotel Milan). It is known as an excellent congress for international networking and collaboration, featuring discussions with the key opinion leaders in these rare tumors. Combining the patient advocates' meeting with the experts' congress was of great value and brought a lot of synergies for both parties. Further collaboration is agreed.
7th SPAEN Annual Conference 2016 Warsaw/Poland

6th SPAEN Annual Conference 2015 Paris/France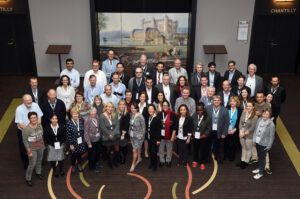 5th SPAEN Annual Conference 2014 Amsterdam/The Netherlands
4th SPAEN Annual Conference 2013 London/UK
3rd SPAEN Annual Conference 2012 Florence/Italy
2nd SPAEN Annual Conference 2011 Berlin/Germany
1st SPAEN Annual Conference 2010 Madrid/Spain
Any questions? Please contact us at info@sarcoma-patients.org