Welcome to Sarcoma Patient Global Advocacy Network!
Sarcoma Patient Global Advocacy Network (SPAGN), the international Network of Sarcoma, GIST and Desmoid Patient Advocacy Groups, was founded in April 2009 with the aim of extending information services, patient support and advocacy to patient organisations for the benefit of sarcoma patients across the whole of Europe and internationally. Acting in partnership with clinical experts, scientific researchers, industry and other stakeholders SPAGN is working to improve the treatment and care of sarcoma patients through improving information and support, and by increasing the visibility of sarcoma with policymakers and the public.

It is our great pleasure to announce that patient advocacy will once again have a well-earned place at the Connective Tissue Oncology Society (CTOS) Annual Meeting. We will be hosting the Patient Advocacy Lounge at CTOS 2023 in Dublin: Patient Advocacy Lounge Liffey Hall 2, Convention Centre Dublin Open from Thursday, November 2 –…
Read More

→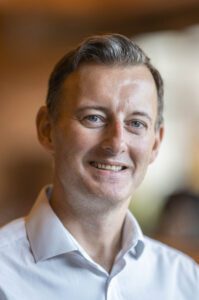 In this post, we focus on one specific aspect where Sarcoma UK has really set a standard: How to advocate for changes at the policy level. Richard Davidson, Chief Executive of Sarcoma UK, shares his insights into policy and public affairs work in a talk with SPAGN Volunteer Gabi Ott. What started off as a patient-led information hub for sarcoma patients, is today an influential charity. On 25 September 2023, the Cancer Research Day, Sarcoma UK hosted a reception in Downing Street alongside Chancellor of the Exchequer Rt Hon Jeremy Hunt MP. Other special guests included celebrity ambassadors like ambassadors TommyInnit and DJ Graeme Park.
Read More

→
Working together, making a difference.
The network only is as strong as its members. SPAGN welcomes every sarcoma, GIST or desmoid patient group and individuals interested in sarcomas worldwide to become part of our network and thus strengthen it.
Events and Projects
SPAGN not only hosts a variety of events, but also participates in congresses and external events. It is our aim to represent the patients' voice wherever suitable, necessary and potentially helpful to achieve our goals, foremost to improve the situation of sarcoma patients around the globe. Find out more in our section "Events & Projects"
Our member organizations are very active in their countries and we try to support them wherever possible, and even more so in the future. Please stay tuned, there's more to come!
Sarcomas are rare. It is therefore very important to find physicians or even better multidisciplinary teams who have experience with this disease. SPAGN is setting up alist of sarcoma centers or centers with sarcoma expertise per country. Find out more here.
Sarcoma Facts & Figures
Sarcomas are a diverse and relatively rare group of malignant tumors. The vast majority of diagnosed sarcomas are soft tissue sarcomas, while malignant bone tumors make up just over 10%.
Find out more about Soft Tissue Sarcomas, Bone Sarcomas, GIST and Desmoid Tumors in our section "Sarcoma Facts & Figures"