Join our next Knowledge Spot Webinar – November 21st, 2023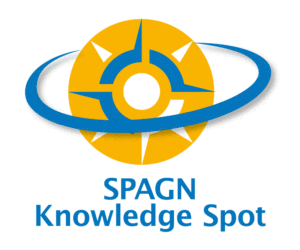 Open clinical studies in soft tissue sarcomas, GIST and bone sarcomas
Speakers: Nathalie Gaspar, France & Robin Jones, UK
For rare cancers as sarcomas, clinical trials are an important part of the treatment concept, as standard therapies are often limited. They might be able provide an improved care for current patients, but they will certainly help sarcoma patients in the future.
Taking part in a clinical trial can be a good choice. But it is often difficult to find a clinical trial that is right for you. We have invited two expert speakers to talk about and inform us about current, ongoing clinical trials in sarcomas – ranging from soft tissue sarcomas to GIST to desmoid tumors to TGCT to bone sarcomas.
The good news is: There's a lot going on!
Our speakers are:
Dr. Nathalie Gaspar is a paediatric oncologist at Gustave Roussy Cancer Campus in Villejuif, France. She is in charge of bone sarcomas, cancers with peak incidence in the AYA population, from biology to clinical care. Dr. Gaspar will be talking about clinical trials in bone sarcomas.
Prof. Robin Jones is a medical oncologist with a specialist interest in bone and soft issue sarcomas. He has been principle investigator on numerous phase I, II and III trials. He is Consultant Medical Oncologist and Reader at the Royal Marsden and ICR, London, UK.
Prof. Robin Jones will be talking about open clinical trials in soft tissue sarcomas and GIST (incl. desmoids and TGCT).
Join us for this webinar and learn more about current clinical trials in sarcomas!