Global TGCT consensus paper published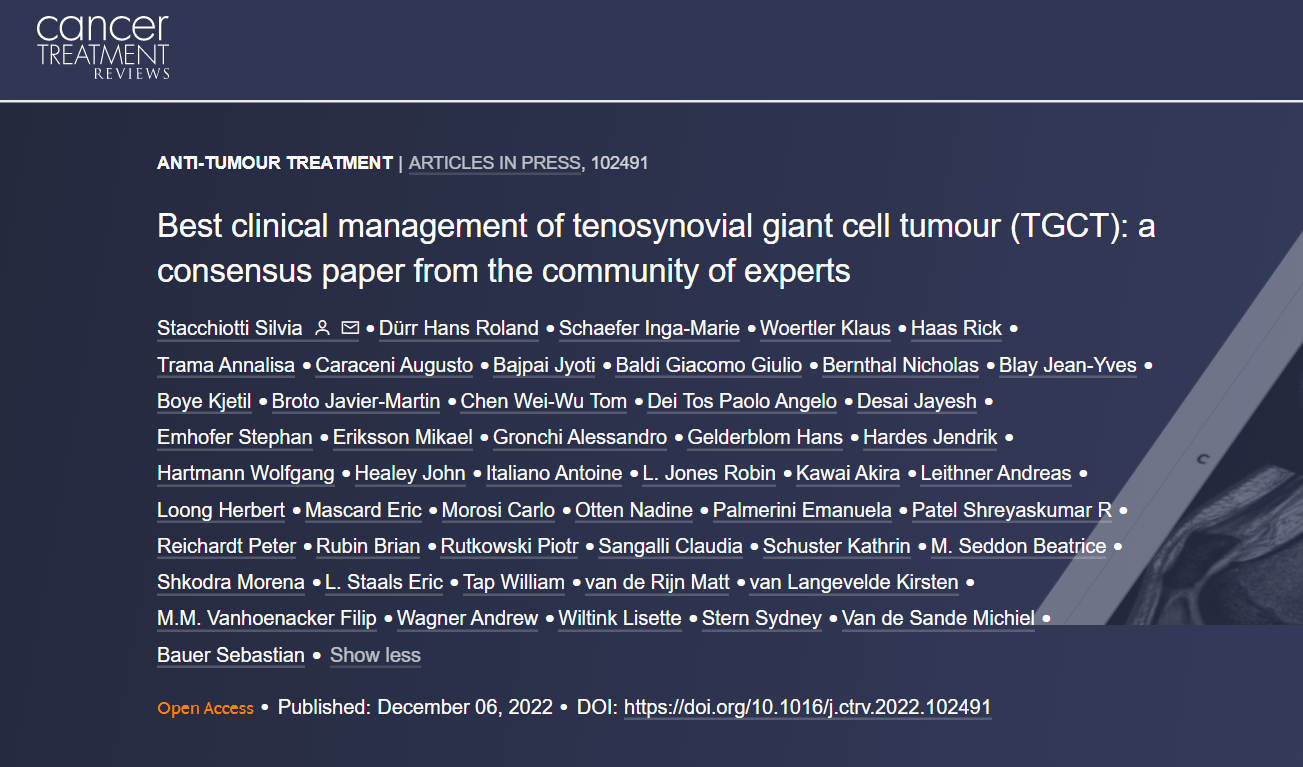 The SPAGN expert-patient global consensus paper on the management of TGCT (Tenosynovial Giant Cell Tumor) has been published in "Cancer Treatment Reviews".
Over 50 experts and patient advocates have worked together over months to formalize guidelines based on the available evidence and experience within the expert community.
We are happy and proud to bring this to life and even more that patients were involved from the beginning on and their opinions were heard, taken seriously and included.
Congratulations for a tremendous work to all the participants - experts and patient advocates -, foremost to Silvia Stacchiotti, Sebastian Bauer, Hans Roland Dürr and Giacomo Baldi, who were instrumental in bringing this project to life. But also a big shoutout to our patient advocates Sydney Stern (TGCT Support), Nadine Otten and Stephan Emhofer for their valuable contributions, for their time and dedication!