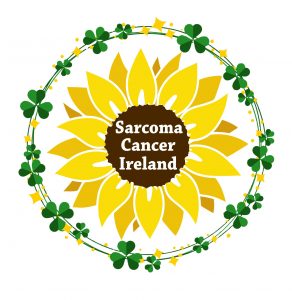 Contact Information
SARCOMA CANCER IRELAND
Email: support@sarcoma.ie
Web: www.sarcoma.ie
Facebook: https://www.facebook.com/sarcomaireland
Twitter: https://twitter.com/sarcomaireland
Linkedin: https://ie.linkedin.com/company/sarcoma-ireland
Instagram: https://www.instagram.com/sarcomacancerireland/?igshid=YmMyMTA2M2Y%3D
Contact Person
Ms. Carol Haslam
Ms. Rebecca Guilfoyle
Organisation Profile
SARCOMA CANCER IRELAND is a non-profit, was set up in 2021 and is run by sarcoma patients, for sarcoma patients, across the island of Ireland. Our working committee and Board of Trustees consist of a mix of sarcoma patients and carers who are intimately familiar with this rare cancer and how it impacts families.
We began as a group of sarcoma patients and carers who connected organically through Facebook in 2016, desperately seeking out others who had been diagnosed with this rare cancer and providing much needed emotional support to each other. Our social media presence slowly developed over the next few years across other platforms, in an attempt to increase the general awareness of sarcoma and it's early symptoms. As the group grew to include patients from north of the border, we recognised that our peers in the north benefitted greatly from well established charities based in the UK and Belfast, however there was nothing of comparison in the Republic of Ireland.
In 2021, a small group volunteered to investigate setting up an official non profit organisation , and our working committee was established. Even though we are located in the Republic of Ireland, we represent and support sarcoma patients and their families across all 32 counties.