CTOS & SPAGN: A newly formed, powerful collaboration in sarcomas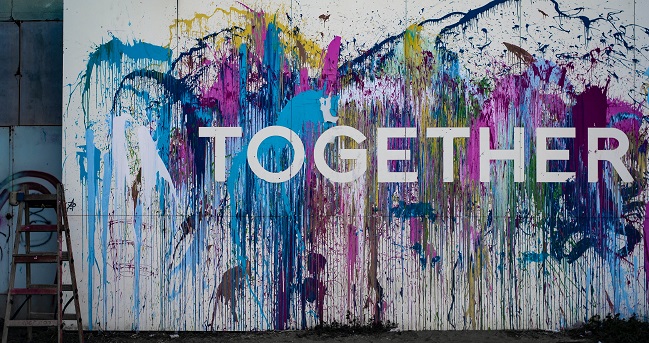 Woelfersheim / Vancouver, November 17, 2022 – Today, the Connective Tissue Oncology Society and the Sarcoma Patient Advocacy Global Network officially announced their collaboration. The two organizations will work together towards achieving the following shared goals:
Raise awareness of sarcoma
Identify and advance relevant knowledge
Define obstacles and challenges to improving sarcoma care
Advocate for research to deliver benefit to people with sarcoma
Contribute evidence-based consensus publications available worldwide
With CTOS and SPAGN, two globally active organizations are joining forces - CTOS is an international group of physicians and scientists whose primary interest is connective tissue tumors. SPAGN is the global network of sarcoma patient organizations.
Cooperation is key in sarcomas
Sarcomas are rare and are also difficult to diagnose and treat. This leads to many and varying hurdles for people with sarcoma, compared to those with more common cancers. "There are so many challenges in sarcoma management that we experts and patient advocates share", says Bernd Kasper, MD, PhD, Germany, member of the CTOS and SPAGN Board of Directors. "Joining forces is the right way and the only way to address them."
William Tap, MD, USA and current CTOS president adds: "The CTOS Board truly believes in SPAGN's mission and approach and we are dedicated to finding firm avenues to collaborate on and to support each other. The CTOS/SPAGN relationship is one of the most important changes that I see in my presidentship of CTOS."
First publication on "Global Patient Involvement in Sarcoma Care" in 2022
A first joint project has already been completed: In the context of the CTOS Annual Meeting 2021, representatives of CTOS (medical experts) & SPAGN (experienced patient advocates) discussed the gaps and challenges in sarcoma care and management. This resulted in the publication of "Global Patient Involvement in Sarcoma Care" in early 2022 in the journal "Cancers". "This publication is the first joint project of CTOS and SPAGN and I hope that many more will follow to ultimately improve the situation for sarcoma patients," says Bernd Kasper.
Working together for a better future for sarcoma patients
Roger Wilson, sarcoma survivor for over 20 years and Honorary President of SPAGN, highlights the patient perspective on this collaboration: "I am a believer that we work best when we work together. Our collaboration means that we can share our understanding of patient needs and together identify targets and achieve ambitious results for the future. A wonderful vision to have."
Photo: Adi Goldstein on Unsplash