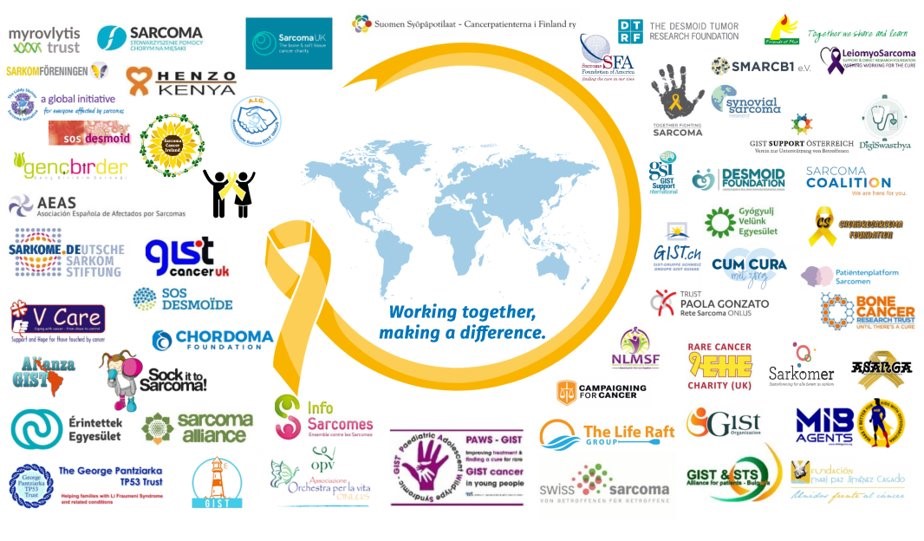 The network only is as strong as its members. SPAGN welcomes every sarcoma, GIST or desmoid patient group and individuals interested in sarcomas worldwide to become part of our network and thus strengthen it.
Why join SPAGN?
Enjoy information exchange with other members, receive SPAGN newsletters and briefings, an invitation to SPAGN?s annual meeting, short description incl. contact information of your organization on our website etc. But most of all: Join forces, because as a united international sarcoma community we all have a better chance to make our voices heard!
Do you want to apply for membership at SPAGN? Please fill out the Member Application Form and send it to info@sarcoma-patients.org.
Our members
Please find our member organizations listed below. It gives you a sense of SPAGN?s extensive reach and the notable work our members do. This can be in the most challenging of environments, for example where healthcare, medicines and equipment for sarcoma treatments and care do not exist, are in short supply or not accessible equitably. We know that by working together with other organizations and initiatives we can achieve more.