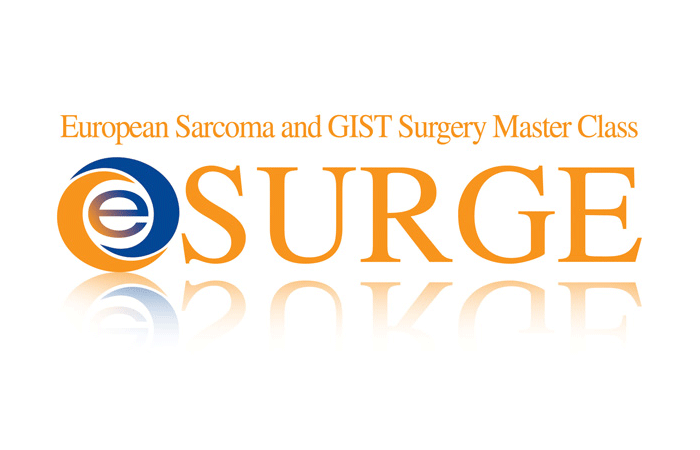 On the 15th and 16th of November 2016, 50 surgeons from 13 different countries met in Institut Curie, Paris to attend the fifth edition of the esurge sarcoma surgery masterclass developed and directed by Dr Sylvie Bonvalot (Institut Curie) and Dr Alessandro Gronchi (Istituto di Tumori di Milano).
Launched in 2010 as part of the Conticanet Educational Programme, esurge was built on a very simple and efficient format facilitating interactivity and open discussions between attendees and a panel of international experts:
Live surgery performed by Dr Bonvalot and commented by Dr Gronchi in the mornings.

Educational sessions on technical key points and therapeutic strategies in the afternoons.
Year after year, this two-day masterclass confirms the high quality of the programme and also reaffirms its ambition to promote and disseminate sarcoma surgical best practices in surgeons willing to improve their knowledge and technical approach.
Though only open to medical professionals, esurge is also very important for the patients who are the first victims of inappropriate surgeries. Because of the rarity of sarcomas, this very specific surgery is unfortunately rarely taught in medical schools whereas access to expertise is crucial for patients'survival and quality of life. Furthermore, big discrepancies between patients can be observed over Europe. This is why Sarcoma Patients Euro Net is offering its full support to the development this training since the very beginning.
Educational Sessions
ESurge does not only focus on surgery but is also willing to stress the importance of multidisciplinarity in the therapeutic approach of sarcomas. Therefore, if educational sessions where initially designed to review the main technical key points of sarcoma surgery, they also offered the opportunity to discuss about global therapeutic strategies by challenging the attendees with various topics like the role of adjuvant chemotherapy in advanced soft tissue sarcomas, or the potential indications of radiotherapy in retroperitonal sarcomas. The presence of an international audience and expert panel allowed to confront different experiences and visions of sarcoma management over the world. Though opinions could sometimes be divergent and discussions passionate, all the specialists agreed with the fact that… R0 resection was a pre-requisite for a cure. What confirms the need of such a training.